Ballintaggart Farm recently completed renovation works to transform the sites farmhouse into a stunning 5-bedroom exclusive use accommodation facility.
Located in a refined, rural destination in Highland Perthshire, Ballintaggart Farm offers an array of services to guests including luxury home from home accommodation, private dining experiences, wedding and events venue hire, their very own Cook School and both an in-store and online shop boasting a wide range of Ballintaggart produce for sale including award-winning sourdough, sunshine granola, jams and preserves to name a few.
With the business thriving once again following the effects of the pandemic, which halted many of its revenue streams, Co-Owner of Ballintaggart Farm Chris Rowley was keen to begin a new chapter for the business by investing in its Farm accommodation to re-establish it as the heart of the Ballintaggart family business.
Searching for funding to support the renovation project, Chris submitted an application to Business Loans Scotland (BLS) and was awarded a loan for £169,000 which would turn the existing farmhouse building into a 5-bedroom exclusive use accommodation facility for guests. The newly renovated premises would enable the business to increase its offering to customers as well as create new jobs and support the local tourism trade.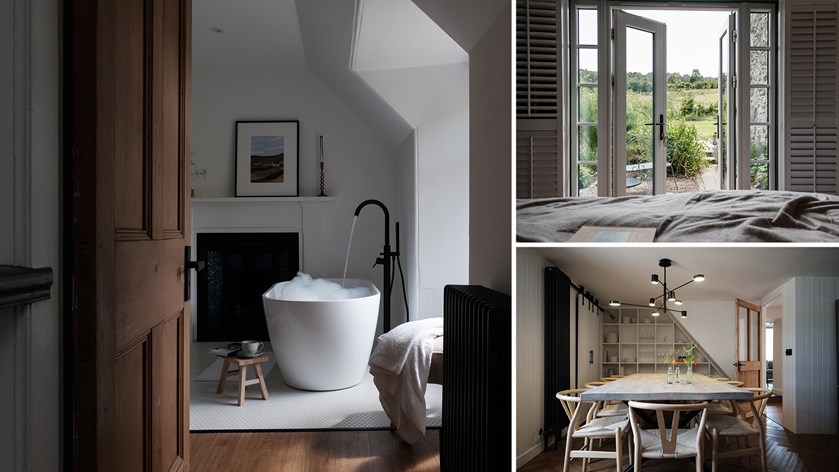 Led by a consortium of Scotland's local authorities, BLS offer loans from £25,000 up to £250,000 to new and established businesses throughout Scotland. By giving businesses access to an invaluable new source of funding, these loans may be used flexibly for several purposes, including but not limited to, working capital, the purchase of plant or equipment, investing in business property and expanding into new markets.
Fully funded by the Scottish Government, BLS aims to give businesses access to funding that will support their growth and expansion plans. Whilst securing finance can be a major hurdle, particularly for small and medium sized businesses, this Fund will give businesses the opportunity to secure the finance required to realise their ambitions.